Velocity Truck Rental and Leasing Continues Flexible Options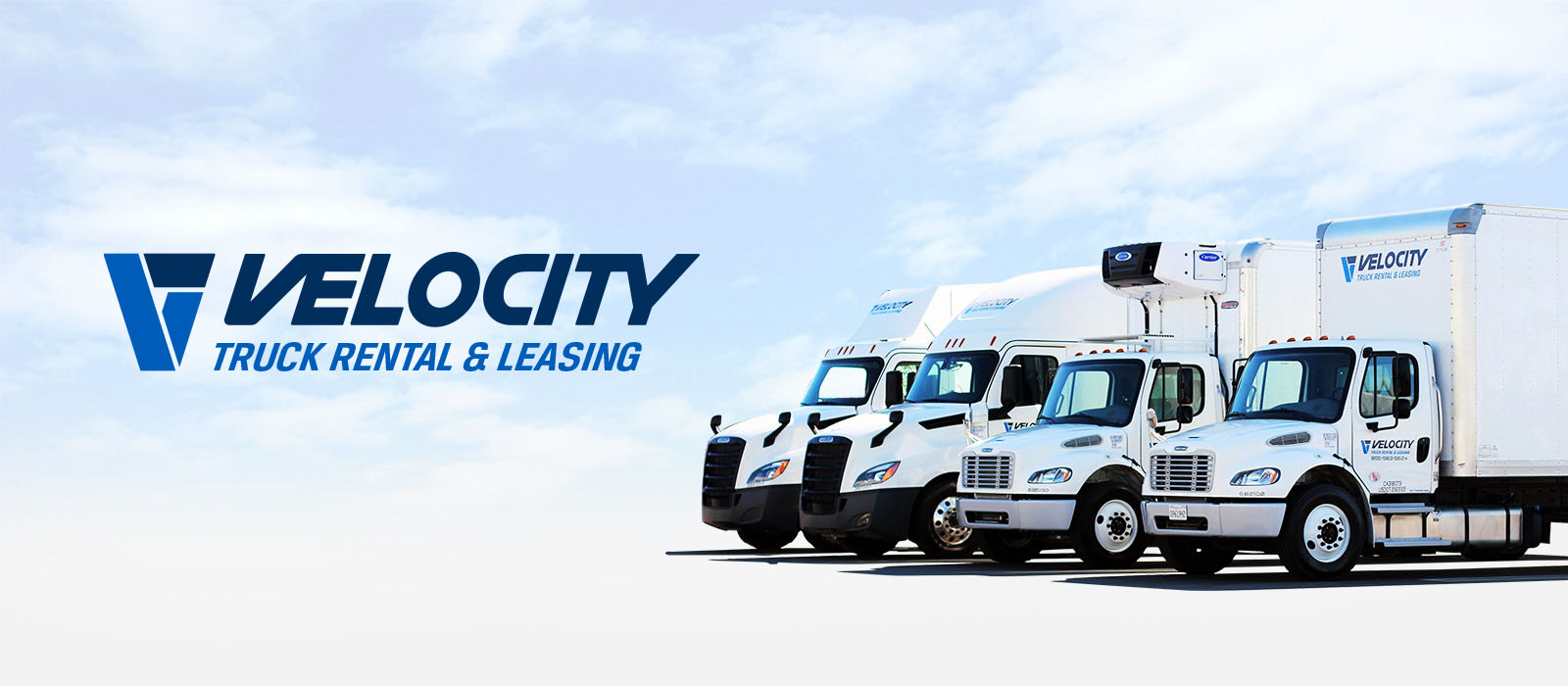 Meeting Southern CA and Arizona equipment solutions during a crisis and into the new normal
Fontana, CA, May 1, 2020

Velocity Truck Rental and Leasing understands there will be a new normal for businesses during the Coronavirus Pandemic of 2020. Freight rates plummeting, uncertainty in the economy rebounding and future fleet needs are weighing heavily on private fleets and fleet operators. The new normal is yet to be established, but Velocity Truck Rental and Leasing, serving the Southern California and Arizona marketplaces, is changing the way leasing companies attack the market. Looking at Velocity's portfolio of customers and contracts, flexible terms have been the life-blood of their business and not just a flash in the pan solution.
"Companies are unsure what their models for transportation will look like in a month, six months or even well into the future" states Jim Ross, Vice President of Sales at Velocity. "The traditional six and seven year leasing programs almost look archaic, especially since decisions aren't made with that extensive of a commitment." Ross continues, "Velocity is no stranger to the short term, creative solution, even before this crisis began, we were offering extremely flexible options."
While Velocity competes steadily against the large leasing companies in the industry, its ability to be agile in the market is where it truly shines. David Deon, President of Velocity Truck Rental and Leasing, has been through many different phases of the Leasing industry and says, "The transportation industry has been rapidly changing for years with advancements in safety features, in cab comfort and convenience, emissions requirements and alternative fuels. In order to help our customers be on the forefront we need to provide shorter term solutions to their current needs so they are not waiting for a 7-year lease to expire to play catch up." He added, "as we come out of this pandemic and the new normal is established we can be certain companies will be looking for more flexibility from their partners."
Velocity is continually reviewing many different term options for all different types of vehicles. The "Don't compromise on the customer experience while offering market driven programs" philosophy is making it easy for customers to use their business models to create programs and terms. "The customer wants us to understand their business and how this economy affects them every day", Ross adds. "We don't want programs that only fit our today or only drive our revenues, we want to create lasting partnerships with ultra-flexible programs, so we can grow together with our communities and business partners."
Headquartered in Fontana, CA, Velocity Truck Rental & Leasing is a division of Velocity Vehicle Group. As part of the VVG family, we are committed to providing the best service in the full service leasing and commercial truck
rental industry. A regional expert with national coverage, thanks to our special relationship with Nationalease.