VELOCITY TRUCK CENTERS NAMES NEW COO.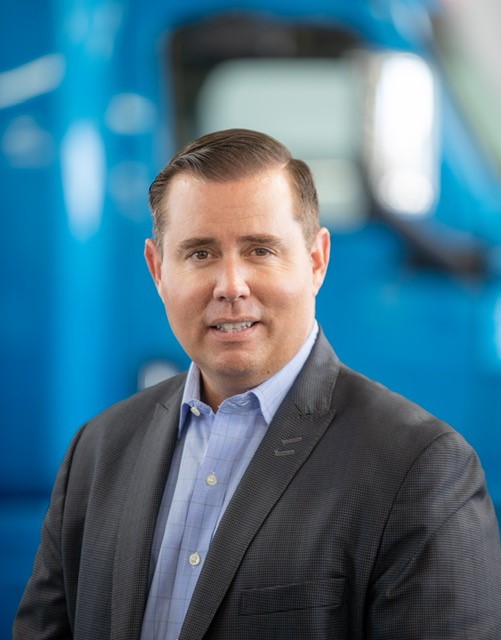 Velocity Truck Centers (VTC) is pleased to announced the appointment of Scott Zeppenfeldt to the position of Chief Operating Officer, effective immediately. Zeppenfeldt joined Velocity Truck Centers in 1997 and has been an effective leader with increasing levels of responsibility, most recently as Senior Vice President of Operations.
Zeppenfeldt's career history includes over 25 years in different roles in the dealership environment. Starting with lot and delivery duties, Scott has progressed through most operational and management roles within the dealership environment over his career. This experience has allowed Scott to become an exceptionally effective leader helping everyone in the organization understand how their role helps to support all departments, and ultimately VTC's customers. Scott has deep expertise in continuous improvement and has instilled a customer and employee-centric culture that has allowed VTC to grow at a rapid rate.
In his new role, Zeppenfeldt will be responsible for overseeing fixed operations at all VTC facilities in North America.
"Scott's natural leadership ability, his drive for continuous improvement, and his focus on teambuilding have enabled VTC to grow with excellent results. This promotion aligns with our strategic direction of customer focus and the continued growth of the company," from Brad Fauvre and Conan Barker, Co-Presidents of VTC.
Velocity Truck Centers, a part of the Velocity Vehicle Group (VVG), operates 54 commercial vehicle dealership locations in the US across California, Arizona, Nevada, Tennessee, Kentucky, North Carolina, South Carolina, Alabama and Hawaii. VVG also operates 16 Daimler dealerships across Australia, as well as 8 locations in Baja, Mexico. VTC provides new & used commercial vehicle sales, including the full spectrum from pickup trucks to delivery vans to 18-wheelers and school busses, as well as aftermarket parts and service support, along with a multitude of other vehicle-related services. VTC is an authorized dealer for the Freightliner, Western Star, Autocar, Ford, Fuso, Thomas Built Buses, Sprinter, Isuzu, Hino Trucks, SportTruck, Renegade RV, Rosenbauer fire, Crane Carrier, Great Dane Trailers and Freightliner Custom Chassis vehicle brands. VVG also offers equipment financing through its Crossroads Equipment Lease and Finance subsidiary, as well as small business and SBA loans through Velocity SBA and truck rental and leasing through Velocity Truck Rental and Leasing.