Portland and Daimler team up for 5MW electric semi public charging 'Island'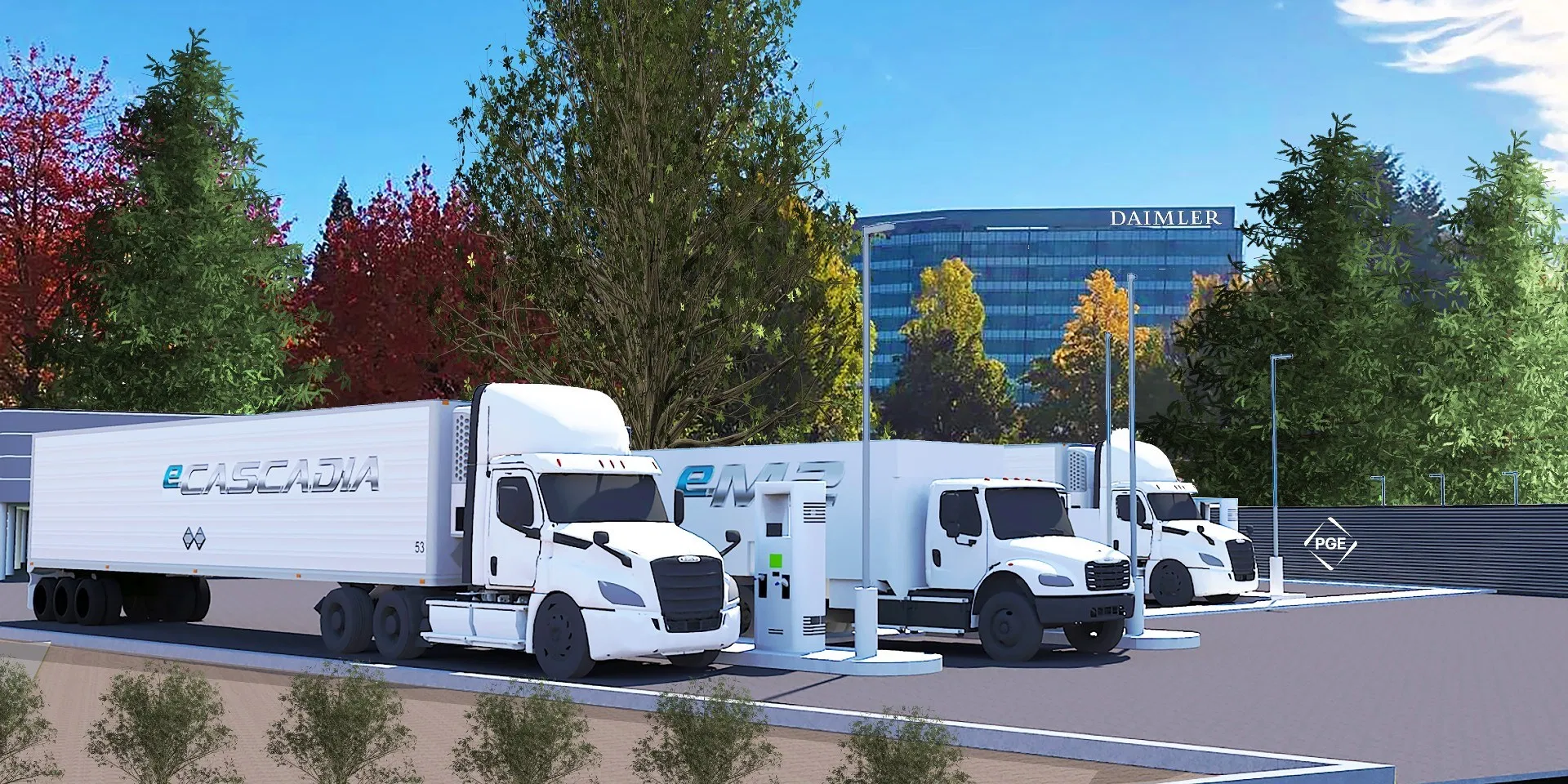 Portland General Electric (NYSE: POR) and Daimler Trucks North America (DTNA) today announced that they are co-developing a large public charging site for medium- and heavy-duty electric trucks. Known as "Electric Island," it is expected to be the first of its kind in the US.
Electric Island is under construction now near DTNA's headquarters on Swan Island in Portland, Oregon. It will support up to nine charging stations with charging levels of up to greater than 1 megawatt — more than four times faster than today's fastest light-duty vehicle chargers — by spring 2021. Lighter vehicles can also use the charging station.
Read full press release here: https://electrek.co/2020/12/01/heavy-duty-electric-trucks-public-charging-site-daimler-portland/